Reflexology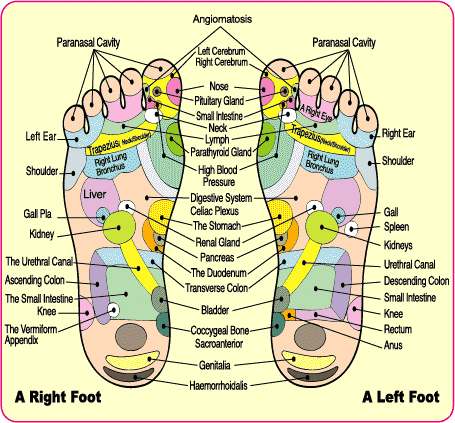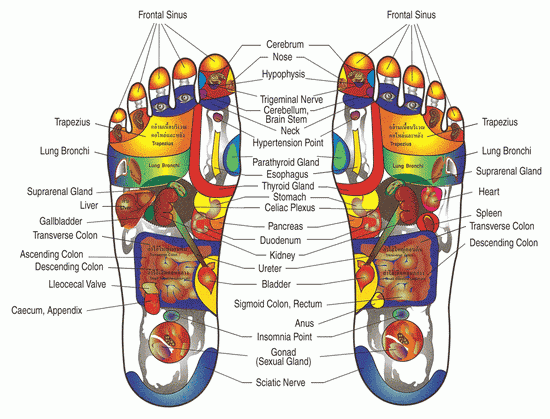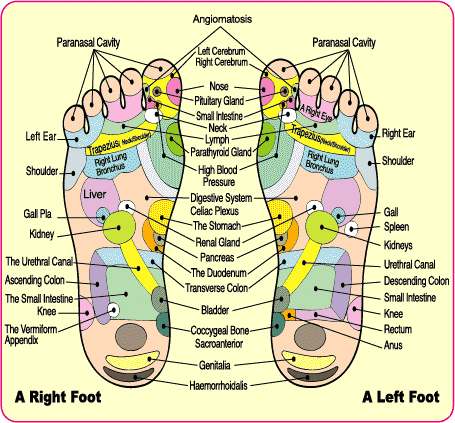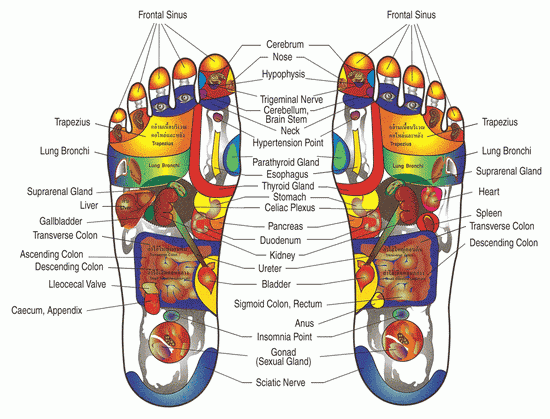 Reflexology is a type of massage that involves stimulating specific
points on the hands or feet. Reflexology works on the receptors
that lie below the skin. It works via the autonomic nervous system
involving involuntary contraction and relaxation of all parts of the body.
The hands and the feet are maps to the organs and zones of the body.
Sedation or stimulation of the maps on the feet or hands of these
specific regions or zones of the body will feel the effect.
As these points are contacted they unblock congestion and improve
energy flow in the form of "chi", increase blood circulation and
increase elimination of built up toxins. When circulation of that
zone in the body improves, the areas re-balance and relaxation occurs.
Regular foot massage tones and balances the entire body.
Tender spots on the feet indicate problems in the
corresponding body part.
Treatments as short as 30 minutes can make
noticeable improvements.